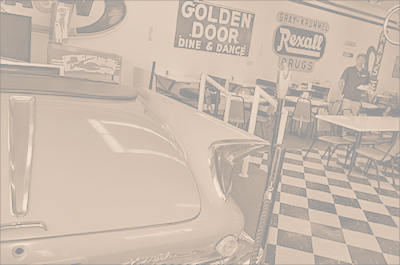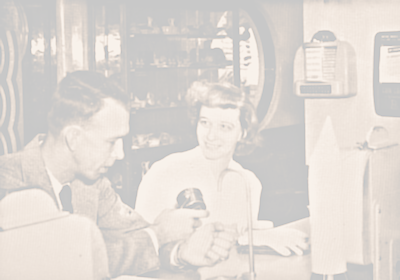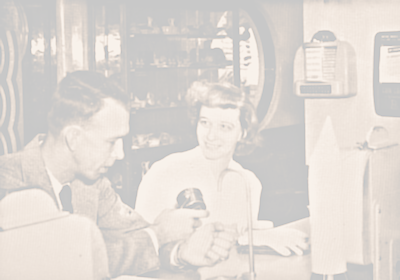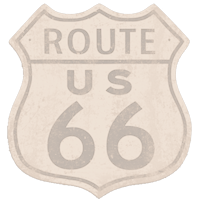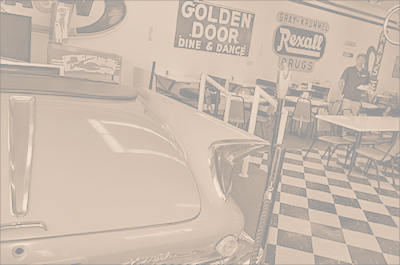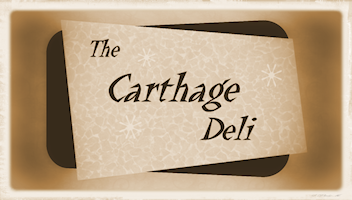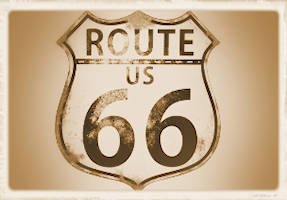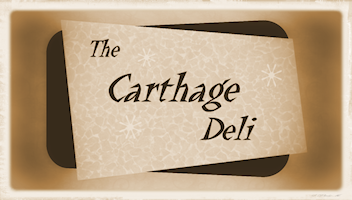 Store Hours
Monday-Friday 7:05 am to 7:00 pm
Saturday 7:05 am to 4:00 pm
Sunday Closed
Du Jour
Soup
House Chili
Chicken Tortilla Soup
Cream of Potato


Coffee
Rainforest Crunch
Specials
Early Bird
Roast Beef, chips and medium soft drink $6.09
Daily
Scallywag Sub, chips and medium soft drink $7.29 & Free Brownie Tuesday! Get a free brownie with the purchase of any sandwich $5.59 or greater, not valid on deliveries.
Monthly
Deluxe Reuben, chips and medium soft drink $7.79
Drink Special
Peanut Butter Mocha $2.39 $3.39 $4.39
The Carthage Deli has been a thriving part of the historic Carthage Square for 36 years. We are located on the northwest corner of the square in the old Bank of Carthage building. Our 50's decor makes us a favorite stop for Route 66 travelers.
Early Bird
10am to 11:15am
Roast Beef on wheat, chips and medium soft drink $6.09
Close